Sometimes for various reasons making your own things isn't practical, it might be because you
don't have the time

lack the skills

lack the time to learn the skills
There are alternatives to recycling and upcycling and we can always find ways to reduce our carbon footprint.
Eco Friendly Baby Clothes.
Eco friendly baby clothes are made without harsh chemicals and with non toxic dyes. There are many different organic natural fibres used such as:
Cotton

Hemp

Bamboo

Soy

Wool
Most eco friendly baby clothes are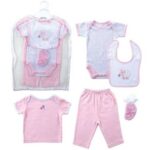 also Fairtrade, meaning the producer receives a fair wage for their work. There are many stores now selling these products both on the high street and online. Hudson Baby Clothes
are an ethical company and sell a cute range of organic baby clothes in bamboo and cotton, at affordable prices. A Google Search will find tons of results, lots to choose from!
Modern Cloth Nappies

.

Decisions decisions, disposable or cloth nappies? For cost effectiveness modern cloth nappies are the way to go. Having said that, many parents opt for both, disposables for outings and cloth for at home. These days cloth nappies are sold as "systems." No more learning how to fold them and chaffed legs from rubber pant elastic! Check out the Charlie Banana 2-in-1 Reusable Diapering System link to see what a modern cloth nappy looks like.


For disposables Naty Babycare Diapers
are the most well known. Bleach free and in a wide range of sizes these will help keep your baby free of the dreaded nappy rash! Their products are 100% renewable so a very eco friendly disposable nappy to buy.

Eco Friendly Baby Toys.
I've written a couple of tutorials for making your own baby toys from scrap fabric like this taggie blanket and plush baby toy. Again not everyone has time to do this but there are many companies now producing eco friendly baby toys. Ethical Superstore based in the UK stock a wide range of toys amongst a wide range of ethical goods. In the US Amazon is a good source of eco friendly baby toys
.

And Lastly
Another often forgotten about alternative to recyling is to buy your baby items from charity shops. Many of these items are like new, as you know babys don't stay the same size for long. Second hand baby markets are also a good source of items for your baby. I've used these myself and seen everything being sold, from pram systems right down to booties, toiletries and toys.

Happy Shopping!