UPDATE March 2015!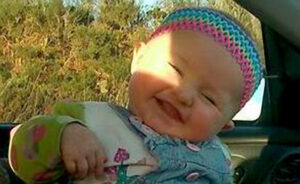 Baby Lilly is now 6mths old and I call her my wee chuckle face! A very happy baby and a pleasure to babysit for. She loves dogs and gets very excited when she sees my 3!
UPDATE 5th JAN 2015
Of course baby Lilly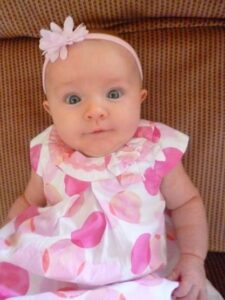 has grown somewhat since I first posted this! She is doing all the normal things you would expect a baby to do, eating, sleeping and creating a lot of washing. At nearly 5 mths her personality is starting to show and I'm sure you can identify with that besotted phase we all go though with babies.
A short post today to celebrate the birth and the inspiration for this website, the Upcycled Baby has finally arrived!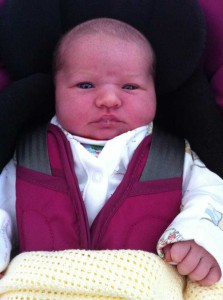 Lilly Anne is granddaughter 2 for me, (granddaughter 1 is 13yrs and there's no way she'd model upcycled clothes for me!) Lilly was born yesterday (AUG 27th 2015) at 11.38am and weighed in at 8lb.12oz. This is her visiting me 5 hrs later, they really do turf them out of hospital quickly these days!
Lilly Anne will be a model for my upcycled clothes so I hope she doesn't mind lots of dress changes. She has a bit of a "no nonsense" look about her so not sure how her modelling career will pan out! It's so exciting to be a Granny again, watch this space for updates on her modelling progress.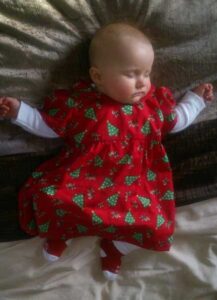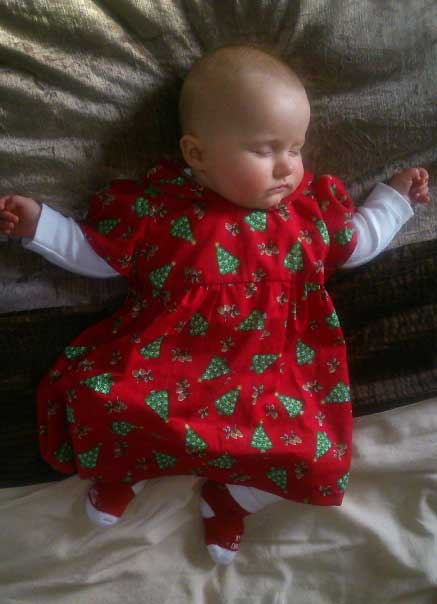 Her latest modelling assignment was in this baby Christmas dress, still a little bit big but I think she looks cute none the less!