There's still time to make gifts for family and friends so here is a reminder of some of my tutorials. These are simple enough for those those last minute handmade Christmas gifts. Most of these projects can be made with things you already have in the home. You can also get my free ebook which has 3 easy tutorials for you to follow. Just enter your name and email to the subscribe form on the right to get your FREE ebook!
Baby Toys to Make.
If you've had experience with babys then you'll know they like the simple things best.
The most popular one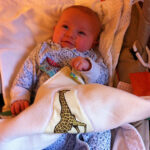 I've made has been the taggie blanket, babys just love it! For extra texture, instead of the animal applique you can sew on some different scraps of fabric, velvet, seersucker, a piece of hook and loop, felt etc. You can also make them smaller or bigger, even pram blanket size.
Made with the same base fabric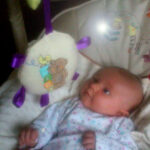 is this plush baby toy. A little bit trickier to make as you're sewing in a circle but still simple enough for a beginner. This is another one you can adapt and if you struggle to sew a circle then just make it a square!
 Useful Baby Gifts to Make
One of the most useful things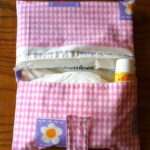 I've made which, according to baby Lilly's Mum, is the diaper bag. This has been in constant use since Lilly was born!
A christmas bib is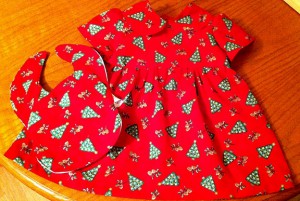 something you could make with festive fabric. Follow the bandana bib tutorial here, I did one to match the baby christmas dress I made.
My recent post, "How to Patchwork Quilt"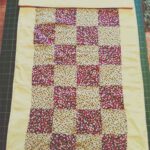 showed you how to make a pram quilt. This would make a beautiful gift and could even become a family heirloom!
Other Gift Ideas
One of the simplest things to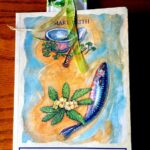 make is this handmade bookmark, you'll find a tutorial here. These suit all ages and can be customized to suit the person you're making them for. Adapt the pattern slightly by doing a square shape and filling with lavender or other aromatic herbs.
A festival/utility belt can be made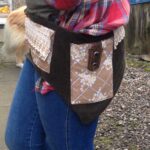 for all ages but the young ones love them for taking to festivals!

These are just a few ideas for easy homemade Christmas gifts. Have a look through my "projects to make" category for more ideas. You can also check out my "projects to try" Pinterest board for more ideas.

And lastly, if you do need any supplies check out these links.
HAPPY SEWING!