There are thousands of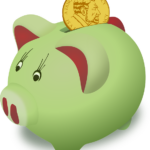 people asking this question every day, "how to earn extra income at home," and for many different reasons. You might also ask "what has this got to do with upcycling?" Part of the reason for many people being interested in upcycling is not just reducing their carbon footprint but also to improve their finances.
You might be:
a stay at home Mum

want to save for something specific

on a reduced pension

can't get a job

don't earn enough
all good reasons for wanting to increase your income and I'm sure you have your own story to tell. So, let's get down to business……….
CeX
What is CeX? T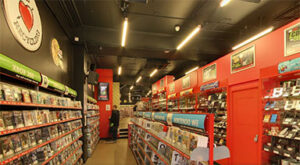 his is the blurb from their website:
"CeX was founded in London in 1992. We have stores in the UK, Spain, USA, Ireland, India, Australia, Portugal and Netherlands, Mexico. We buy, sell and exchange a range of technology and entertainment products including mobile phones, video games, DVDs and Blu-ray movies, computers, digital electronics, TVs and                                                                                 monitors, and music CDs."
So you replaced your laptop, upgraded your phone or have electronic items you no longer use, earn some extra income from them. I've personally used the CeX service both for selling and buying (there is a store local to me) and give them 10 out of 10 for service whether you're buying or selling. I took all the DVD's I'd watched and made enough money to replace my "non smart" mobile phone for a smart one!
De-clutter and Sell On Ebay
Ebay is great for de-cluttering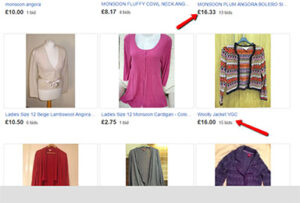 and making money from it. You know that Monsoon dress you bought for a special occasion? It's been in the wardrobe for a year, you're never going to wear it again and it's too good to cut up and upcycle. Pop over to Ebay and do a search "Monsoon," most of the auction items I found had bids on them. Ebay has an extensive support section for sellers but for extra tips pop over to the money saving expert, Martin Lewis.
You need to factor in postage and packaging costs and be prepared to post items in a timely manner, essential for building a good seller reputation. Ebay is a good way to earn a bit of extra income but remember they take a percentage of the final sale value so make sure you take this into account.
Sell your Old Books
You can sell your books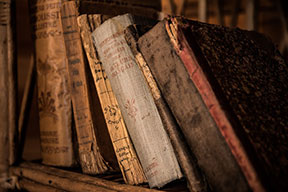 on Ebay but the best place is Amazon Marketplace. You only need to write a description and the book stays up till it sells. Full reviews are provided for most books so this saves you time.
Amazon also adds the posting so take this into account when setting the price; and remember to read the terms and conditions regarding commission.
Car Boot/Garage Sales
You can sell ANYTHING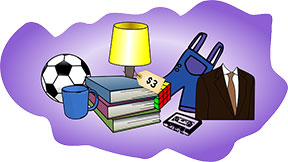 at a car boot sale and I mean anything. I've seen people actually buy rusty nails! If you have very young children try and leave them with a babysitter otherwise you'll take more junk home than you sell! I'll be honest, it's hard work and not pleasant if the venue is outdoors in horrible weather. Having said that, you can get rid of all the clutter and earn some cash in one fell swoop.
Get Paid to Click
The best site I know for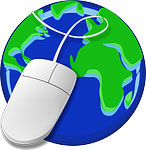 this is Topcashback, an example is clicking through to Gocompare to get a car insurance quote; this pays £2.31. There is a free cash-back section which lists the best offers and if you make it part of your online schedule the cash will add up. There are many cash-back sites, Topcashback is one I've used myself. For an excellent article on using cash-back sites, again Martin Lewis over at Money Saving Expert has the lowdown.
These are just some ideas for how to earn extra income at home but you can also earn an income from blogging, pop over and have a read! If you've any questions please contact me or leave a comment below