After searching for some fabric suitable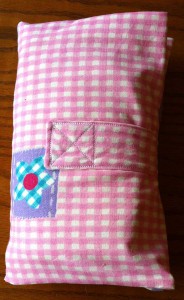 for my latest project I located a curtain pelmet which I'd stripped down into fabric and lining. So now for my latest project, a diaper bag from old curtains using a tutorial I found at Karen's blog here.
TIP – Don't throw away small pieces of fabric, even small pieces can be used for decoration.
I started with my curtain pelmet material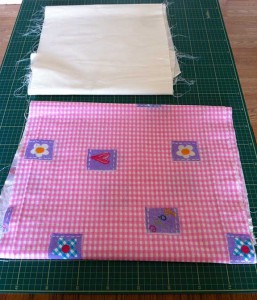 using the lining for the inside and cut a piece out of each plus the straps, following the instructions on the tutorial.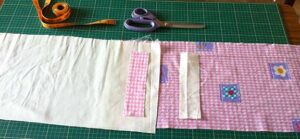 At this point I noticed my white thread was getting low so had a look round for special offers. With thoughts of Christmas gifts starting to appear it might be prudent to make sure you have all you need, there's nothing worse than starting a project and not having the right colour thread etc. I decided to stock up on threads and sundrys when I found this special offer Save 10% + Free P&P with offer code CRAFT10. Valid on orders of £20 or more at Stitch Craft Create
BARGAIN!
After the excitment of buying some nice bits and pieces it was back to the diaper bag.
My overlocker came in handy for the next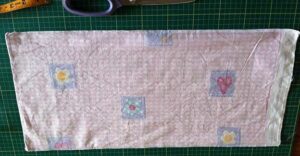 bit as the lining was fraying everywhere! Pinking shears will also work for this (check here for help on buying scissors). You can also do a zig zag stitch close to the edge.
Following the instructions, I turned it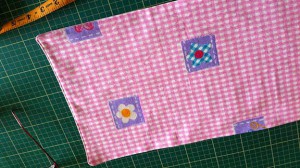 right side out but didn't manage to get the corners as neat as I'd liked. I'm going to practise this technique, neat square corners look so much better.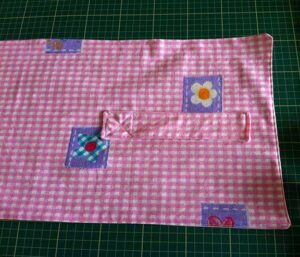 Next it was the strap, straight forward following the instructions.
 
I didn't have nappies/diapers and wipes to test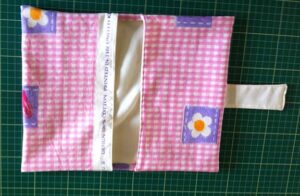 for size so guessed based on the tutorial image.
Then finally a fastener for the strap, I used velcro as it's what I had in my sewing box.
And that's it, it took me around 1hr 30mns to do including the photos, and it would make a nice gift filled with some nappies, wipes and cream. I'm going to be making more of these, a great way to use up smaller pieces of fabric.