Babies spend a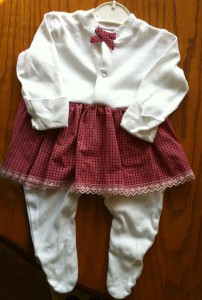 lot of time in sleepsuit/onesies, they're easy to get on and off a wriggly squirming baby! The thing is, when you have a new baby girl you want to dress her in girly things so I've found a solution, this onesie dress tutorial from Emma's blog
Now I've done my own take on this, I live in Scotland and we're coming into the cold weather so I used a sleepsuit (see right). I also upcycled an old shirt so had to fiddle around a bit to get enough fabric.
I took the back of the shirt and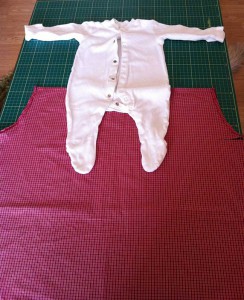 cut 2 strips, overlocked around the edges the joined the 2 sides.
TIP – Press your fabrics before you start.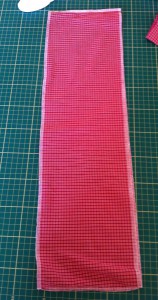 From there I followed the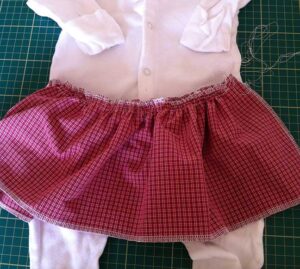 instructions on the blog, doing the gathers was fiddly but keep measuring against the sleepsuit till it fits.
I had some trim in my stash so edged the hem with it to pretty it up, then I made a wee bow for the kneck and VOILA, a pretty but cosy dress for your baby girl!