Sewing for Charity Projects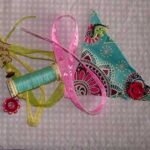 If you're anything like me and many others who enjoy sewing, you're going to end up with a large stash of extra fabric and embellishments. Do you go to the craft store and buy reels of ribbon from the bargain bin, off cuts of fabric at 75% off? Charity shop bargains you plan to cut down and upcycle?
You walk into your craft/spare room and start to wonder what you're going to do with it! Of course, this is all done with the best of intentions and your stash grows to mammoth proportions. Making things for charity is a great way to upcycle and use your stash, so I've come up with some sewing for charity projects.
There are numerous charity organizations all over the world that would be grateful to receive donations you've sewn yourself. Using your sewing skills this way is a win win situation, you get to do something you love and at the same time you're helping those less fortunate than yourself.
There is a sewing for charity project out there that will fit your skills and which you'll enjoy making. You could be a quilter, stuffed toy maker, make baby clothes and toys or just enjoy sewing generally! You can make items, like blankets or pillowcases, for use around the home, anything you might make for your friends and family you can make for a charity organization.
Quilts and Bedding
There are many charitable organizations who accept quilts and other bedding items which are handmade. These organizations range from your local homeless shelters to orphanages around the world. With a Google search you can find charities local to you; or larger organisations who organise shipments of useful items to places torn apart by war, catastrophic weather etc.
If you can sew 2 pieces of fabric together then you can make a scrap quilt or "crazy" quilt. These are made from a variety of fabric scraps like old clothing or fat quarters left from a project and are very easy to make. You don't need any special sewing skills to make these and by following my simple tutorial you'll have a useful patchwork quilt made in no time.
Another simple project is making pillowcases and I've found this great tutorial video (from the Missouri Quilt Company), making pillow cases for charity. I love the technique used to create the pretty trim!
Stuffed Toys and Fabric Books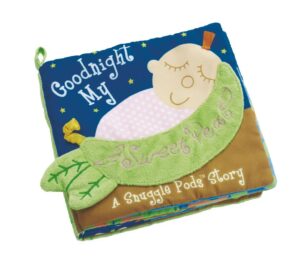 There are charities all over the world that help neglected and abused children, donating toys and books is a great way to help. Sewing for a children's organization is a wonderful opportunity to help others.
Some local police officers and fire fghters carry a supply these toys and books in their vehicles, ready to give comfort to children when a tragedy happens. Children's toys can be simple to make; like this plush baby toy and handmade fabric books can be easy to sew too; as demonstrated in the video below.
Clothing Projects for Charity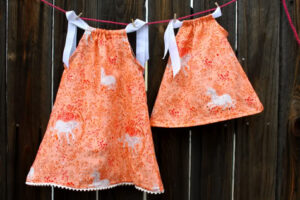 There are various types of clothing needed for charity which are easy to sew (and knit if you're also a knitter). This article gives you 25 ways you can make a baby/toddler dress, including one from an old pillow case!
Search in your local directory for charities you can contact for donating your projects; and also for advice on what is needed more urgently.
Chemotherapy patients appreciate head coverings, and this article describes the importance for self-esteem during these debilitating treatments. Contact your local health authority to find the place to donate these items to. This is another "how to" video on how to make a simple head covering.
No matter what your sewing ability, or your financial status, you can sew (or knit) for charity. Whether you make crazy quilts out of old cast-off clothing, or you make chemotherapy caps for cancer patients, your items will be used and appreciated. So why not start today, dig into your stash and start sewing for charity.
I'd love to hear about you your sewing for charity projects so feel free to leave a comment below or contact me and I'll update this post with your creations.