There are many of us who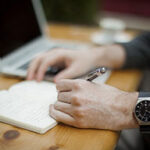 love blogging about what interests us, exchanging ideas, making new friends, I LOVE blogging! It makes sense to me to do something I love AND earn money from it. I love sharing the good stuff so here are some ways on how to blog and earn money.
You need to have a blog/website up and running to earn from it but don't worry if you're new to this, Keep reading and I'll get to the part about building your own blog and how to get started.

Google AdSense
If you already have a blog with plenty of visitors then Adsense could be for you. Google describes the service as:
"an advertising placement service by Google. The program is designed for website publishers who want to display targeted text, video or image advertisements on website pages and earn money when site visitors view or click the ads."
The easy explanation is, you put an advertising banner on your site, every time someone clicks you get paid. If you look at the right hand side of this text you'll see "sponsored links," if you click on it I'll get paid!. It won't make enough to let you leave the day job and you need to already have plenty of visitors coming to your site to make it worthwhile. However, once the ad is in place you can just forget about it.
The amount you make is determined by the advertiser, (some pay more than others) and is called the "Cost Per Click" or CPC. You won't get paid until there is £60 ($100 in the US) in your account and how long you take to earn this much depends on the visitors to your site and how long they stay there. 
Foxy Blogger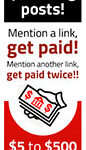 Again this is advertising but done in a different way to Adsense. There are a list of advertisers and details on how they want you to add the link to your site. You choose the advertiser link you want to have and get paid, again this varies but I've averaged $5 a link. You can have 3 links on one page and unlike AdSense you get paid as soon as the link has been checked and approved.
The downside to Foxy Blogger is thinking of ways you can add the link into your post in a natural way. There is a useful page of 50 ways to mention any website, here are a few taken from the page.
#1 Mention a dentist website in your web design blog as having a nice background.
#2 Mention a plumbing website in your financial planning blog as a typical client.
#3 Mention a photo on the website as having inspired you in your fitness blog.
#4 Mention the website as an example of good HTML markup on your web design blog.
#5 Mention the website as having a very compelling opening paragraph on your marketing blog.
The way I see it, I'm writing the blog anyway and it only take a little extra work to make a bit of cash!
Membership Subscription 
You need a strong following to have a paid membership website. You've earned peoples trust and have a newsletter already going out to subscribers. On membership sites there is generally content that everyone can see then a premium section available to members only.

Authority is an example of a paid membership site; it offers unique content for "around a dollar a day"
I found a great article over at Copyblogger about membership sites; it gives you all the basics you need to know.
Wealthy Affiliate
If you're new to blogging and want to know how to blog and earn money then Wealthy Affiliate is the place for you.
Wealthy Affiliate University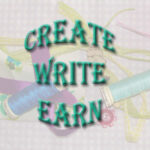 is an online training program where you learn how to become an Internet Marketer (how to blog and earn money). There is a free starter membership you can join and no card details are needed. You can stay a starter member as long as you want and it remains free. Among other things you get 2 free websites and step by step training on how to start your website.
I became a premium member after just 3 days and LOVE Wealthy Affiliate for some of the following reasons.
Comprehensive step by step training in every aspect of Internet marketing.

Live Chat 24/7

Easy to use WordPress website builder

Large community to interact with (I've made many new friends since joining Wealthy Affiliate).
I've written a  full review of Wealthy Affiliate here but why not just join as a FREE member anyway, it won't cost anything! You can join me here now and start learning how to blog and earn money.